High Speed Water Jetting Experts
Plumbing & Sewer Drain Cleanouts
Serving South Florida's Food Service Industry
Ask About Our "FREE" Bulk Cooking Oil Solutions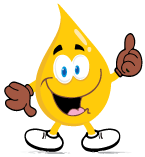 24 Hours / 7 Days A Week
Contact Us Now!
HIGH PRESSURE WATER JETTING – HYDRO JETTING PROS
High pressure water jetting, also known as hydro jetting is used to clear drain and sewer lines. Over time grease, food waste, detergents, landscaping debris, tree roots, and trash collects and hardens in drains and sewer lines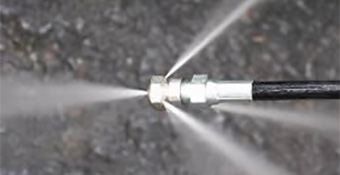 blocking the flow of water. Water jetting uses highly pressurized power to remove and clear heavy clogs and stoppages.
Grease Trap Solutions fleet of trucks are equipped with high pressure water jetting technology to break apart tough drain and sewer blockages. After removing these tough clogs, our specialized vacuum systems remove all remaining grease and debris leaving your drains and sewers flowing freely.
TOP FIVE HIGH PRESSURE WATER JETTING SERVICES
Water jetting can be used to break apart and remove all types of heavy materials causing drain and sewer lines backups. Before considering pipe, repairs or replacement water jetting is a great first option to:
Get sewer and drain pipes flowing at full capacity
24-7 Emergency drain or sewer cleaning services
Help prevent more expensive sewer or drain line problems
Clear drains or sewers enough to use camera viewing systems
Eliminate lost revenue risk
WHY CALL US FOR YOUR HIGH PRESSURE WATER JETTING NEEDS
Hydro jetting and high pressure jetting should only be performed by licensed and insured professional drain and sewer experts. Injury and costly damages to sewer systems and drains can easily happen by inexperienced or poorly trained people. Grease Trap Solutions guarantees all our work, and we provide up-front quotes. Whether it's pipes and drains in homes, office parks, food service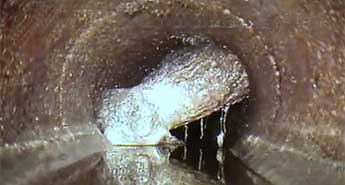 establishments, country clubs or commercial buildings to parking lot drains and catch basin drains we can clear or repair it all.
Our truck mounted high pressure jetting equipment produces fifteen gallons per minute at 4,000 PSI. Our jet nozzle has 500 feet of high pressure hose which swivels and delivers pressurized water where needed. We can clean or clear sewer lines or pipes of all lengths and diameters. Forward facing nozzle jets penetrates and cuts through tough clogs and blockages. Rear-facing nozzle jets are used to clean the line after blockages or removed.
CALL GREASE TRAP SOLUTIONS TODAY!
Our mission at Grease Trap Solutions is to provide our clients with the best customer care and superior high pressure water jetting services. As part of our continued customer care pledge, we offer 24 Hour A Day – 7 Days A Week services. For the fastest response to your clogged and blocked sewer or drain lines needs call Grease Trap Solutions at (239) 997-8727.