Grease Trap Repair Pros
Repairs, Replacements & New Installation
Serving South Florida's Food Industry
Ask About Our "FREE" Bulk Cooking Oil Solutions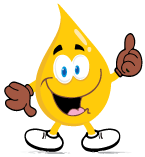 24 Hours / 7 Days A Week
Contact Us Now!
DETERMINING YOUR NEEDS FOR GREASE TRAP REPAIRS
The need for Grease trap repairs usually happens over time caused by poor routine grease trap pumping or grease trap cleaning.  In some cases, grease traps are never maintained. Other times improper cleaning techniques and introducing bacteria or enzymes thought to help cause more expensive grease trap problems.
GREASE TRAP REPAIR WARNING SIGNS
Does your grease trap keep clogging? Have you had multiple grease trap pump outs, cleaning and high-pressure water jetting only to have waste backups again quickly? Maybe you or even worse your guests are noticing troubling odors in your dining area!
Grease traps are designed to do exactly like their name implies – trap grease. In addition to grease, they trap fats and food solids. If grease, fats, and food solids are not trapped and continue to go down the drain, they often clog up pipes because they thicken as they cool.
Clogs, backups, foul odors, and frequent grease trap pump outs are all indicators of a need for a certified inspection to determine if your system needs grease trap repairs. It's important to make sure the grease trap is functioning well and can do its job properly.
WHY CALL US FOR YOUR GREASE TRAP REPAIRS NEEDS?
Our "FREE" onsite system checkups and estimates can help you understand your grease trap needs. Grease trap services are what we do. Grease Trap Solutions team of experts and the fully equipped fleet of service vehicles specialize in: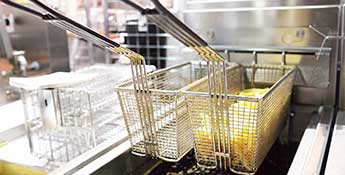 We understand the cost of running a business and that grease trap repairs can sound costly. The professionals at Grease Trap Solutions can assist in determining your facilities grease trap needs. Your grease trap may just need a through routine grease trap cleaning. For tougher or more stubborn clogs high-speed water jetting can help. Remodeled restaurants may have outgrown the current system size and only need an affordable grease trap modification.
CALL GREASE TRAP SOLUTIONS TODAY!
Our mission at Grease Trap Solutions is to provide our clients with the best customer care and superior grease trap repairs. As part of our continued customer care pledge, we offer 24 Hour A Day – 7 Days A Week services. For the fastest response to your grease trap needs call Grease Trap Solutions at (239) 997-8727.