Parking Lot Drains Debris Removal
Cleaning & Pumping
Serving All of Southwest Florida
Ask About Our "FREE" Bulk Cooking Oil Solutions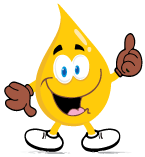 24 Hours / 7 Days A Week
Contact Us Now!
PARKING LOT DRAIN CLEANING AND CATCH BASIN CLEANING
Routine parking lot drain cleaning and catch basin cleaning prevents flooding, standing water and potential damage to the area or parked vehicles. In extreme cases, clogged storm drains can result in the flooding of surrounding buildings creating a liability and claims for financial damages.
WHY CONSIDER REGULAR PARKING LOT DRAIN CLEANING
Parking lots are graded toward storm drains. Rain and water from broken plumbing naturally run into them. However, the water carries with its leaves, twigs, garbage and even dirt that can cause drain blockages in poorly maintained drains and catch basins. With quality, thorough parking lot drain or catch basin cleaning, parking lots can be
Attractive, Odor Free and In Good Working Condition
Safe and convenient for users to park in and drive through
Compliant with city regulations that require well-maintained parking lot drains and catch basins
WHY CHOOSE GREASE TRAP SOLUTIONS FOR PARKING LOT DRAIN CLEANING
The right parking lot and catch basin cleaning company is a company that is available when you need them. You can rely on Grease Traps Solutions to complete your parking lot drain cleaning and maintenance promptly and professionally.
Our fleet of powerful vacuum trucks in various sizes can fit into low overhead structures and hard to reach locations. We can send a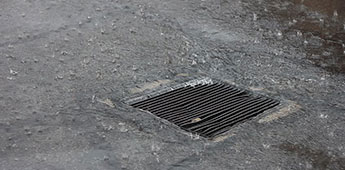 video camera into drains to determine if there is debris blockage, tree roots intrusion, or drain wall collapse. For more stubborn blockages, our drain cleaning experts will use high-pressure water jetting.
CALL GREASE TRAP SOLUTIONS TODAY!
Our mission at Grease Trap Solutions is to provide our clients with the best customer care and superior parking lot drain cleaning. As part of our continued customer care pledge, we offer 24 Hour A Day – 7 Days A Week services. For the fastest response to your catch basin and parking lot drain cleaning needs call Grease Trap Solutions at (239) 997-8727.