Grease Trap Interceptors Experts
Repairs, Replacements & New Installations
Serving South Florida's Food Service Industry
Ask About Our "FREE" Bulk Cooking Oil Solutions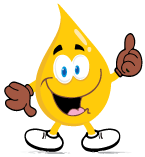 24 Hours / 7 Days A Week
Contact Us Now!
WHAT IS A GREASE TRAP INTERCEPTOR
A grease trap interceptor is a containment device designed to collect and reduce the amount of FOG+ (Fats, Oil, Grease, + Food Solids) in wastewater. Used in food service establishments interceptors remove excessive amounts of waste that may interfere with proper 
drainage and treatment of wastewater.
Wastewater from plate rinsing sinks, dishwashers, and food disposal systems flows into a trap or interceptor and is retained in the trap. Over a short time grease and food particles separate from the water. Grease floats to the top as it is lighter and less dense than water and food sinks to the bottom. After 30 – 40 minutes, the wastewater is then discharged into the sewer system.  The remaining food waste and grease need to be periodically pumped out and removed from the facility.
WHAT IS THE DIFFERENCE BETWEEN A GREASE TRAP INTERCEPTOR AND A GREASE TRAP
Both an interceptor and a grease trap look the same have the same purpose. Grease trap interceptors are much smaller than grease traps and often installed under a sink or wash area. Grease traps are usually installed outside of the property and have a capacity of at least 500 gallons. Grease interceptors are rated or measured in the volume of water which can pass through it, and the grease it can effectively remove from the wastewater
HOW OFTEN DO GREASE TRAP INTERCEPTORS NEED CLEANING?
Your local health department performs interceptor inspections, at least annually, to ensure proper working order. The length of time between each interceptor cleanout varies by local city ordinances and food service requirements. Remember these systems trap and store grease and food solids that need to be emptied to perform their best. The typical cleanout time is every three months. Facilities with smaller systems or where required by local health and city ordinances may need monthly cleaning.
WHY CALL GREASE TRAP SOLUTIONS FOR YOUR GREASE TRAP INTERCEPTOR NEEDS?
Anything grease trap is what just what we do! Servicing the food service industry throughout South Florida, Grease Traps Solutions has affordable, reliable, and flexible scheduling options to meet the demands of the food service industry. We specialize in routine and 24 Hour – 7 Day a Week emergency services including: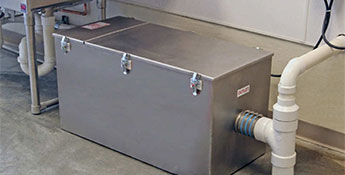 Call Grease Trap Solutions Today!
Our mission at Grease Trap Solutions is to provide our clients with the best customer care and superior grease trap interceptor services. As part of our continued customer care pledge, we offer 24 Hour A Day – 7 Days A Week emergency services. For the fastest response to your grease trap needs call Grease Trap Solutions at (239) 997-8727.