Grease Trap Pumping Pros
Emergency & Scheduled Pumping Services
Serving South Florida's Food Service Industry
Ask About Our "FREE" Bulk Cooking Oil Solutions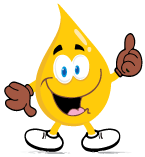 24 Hours / 7 Days A Week
Contact Us Now!
GREASE TRAP PUMPING HELPS TO REMOVE WASTE AND REDUCE ODORS
Grease trap pumping is the process of removing food service industry waste of trapped fatty oils, greases, and sludge. Using powerful vacuum equipment usually attached to a truck waste is pumped out and safely removed, and either environmental disposed or in some cases recycled.
Local food and health departments require a routine grease trap pumping frequency depending on factors including:
Size of the Grease Trap

Measured Thickness of the Grease and Sludge

Type of Food Service Establishment

The Volume of Food Produced

Dining Seating Capacity

The Quantity of Wastewater Producing Fixtures
WHAT DOES GREASE TRAP PUMPING COST?
The cost for grease trap pumping depends on a couple of factors like grease trap size, location, and access. Small grease trap interceptors estimates are at a flat rate price whereas pricing for pumping larger grease traps are determined on a per gallon rate due to their larger size.
BENEFITS OF ROUTINE GREASE TRAP PUMPING
It can be more labor-intensive and more expensive to have a grease trap pumped on an emergency or after hour basis. Having your pumping completed on a scheduled routine can reduce grease trap cost. We do our best to set all our customers on a regular grease trap cleaning schedule allowing us to provide some of the best pumping rates available in your area. Another benefit of scheduled pumping is heading off costly emergencies like clogged sewer lines before they happen.
WHY CALL US FOR YOUR GREASE TRAP PUMPING SERVICES
Not performing grease trap maintenance can cause waste smells and in some cases back-ups inside your facility which can result in lost business. The local food & health agencies have the authority to site, fine and in extreme cases close facilities if they do not maintain grease traps according to local ordinances.
Grease Trap Solutions team of experts and our fully equipped fleet of service vehicles specialize in grease trap pumping and cleaning as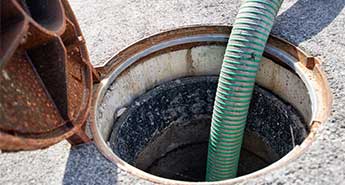 well as thorough drain line cleaning and preventative maintenance services. Consultations and estimates are free.
CALL GREASE TRAP SOLUTIONS TODAY!
Our mission at Grease Trap Solutions is to provide our clients with the best customer care and superior grease trap services. As part of our continued customer care pledge, we offer 24 Hour A Day – 7 Days A Week services. For the fastest response to your grease trap pumping needs call Grease Trap Solutions at (239) 997-8727.